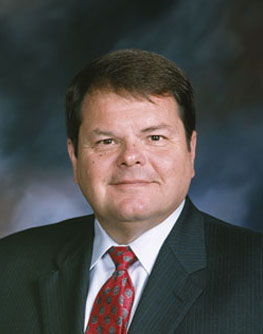 GLYNN LONG is the founder of the LONG AND LONG LAW FIRM. The firm represents plaintiffs who have been victims of personal injury, wrongful death, and transportation related injuries such as tractor-trailer accidents and highway defects. Glynn Long founded the law firm in 1950 and has since retired. The firm in now led by his son, Charles "Chuck" Long.
Chuck Long graduated from Louisiana State University School of Law (JD), 1982. He is a member of the Louisiana State Bar Association. He is a member of the Association of Justice, the Association of Plaintiff Interstate Trucking Lawyers of America, the National District Attorneys Association, the Louisiana City Attorneys Association, 23rd Judicial District Bar Association, Louisiana District Attorney's Association, Rotary Club of Donaldsonville, First Degree Knights of Columbus, National Rifle Association, Past Member of the West Ascension Recreation Services Commission, Past Assistant Coach Cal Ripkin Baseball Team, Ducks Unlimited. Cocktails and Cottontails Hunting Club , Ascension Parish Chamber of Commerce, Assumption Parish Chamber of Commerce, LSU Alumni Association, University of Louisiana Alumni Association, Elks Lodge #1153, and Tiger Athletic Foundation.
Chuck Long is an Assistant District Attorney with the Twenty-Third Judicial District Attorney's Office and City Attorney for the City of Donaldsonville.
Chuck Long has extensive experience with personal injury having handled 18-wheeler crashes, chemical plant explosions, and automobile accidents involving wrongful death, brain injuries, back and neck injuries, as well as other serious injuries.
[powr-contact-form label="Longcontact"]